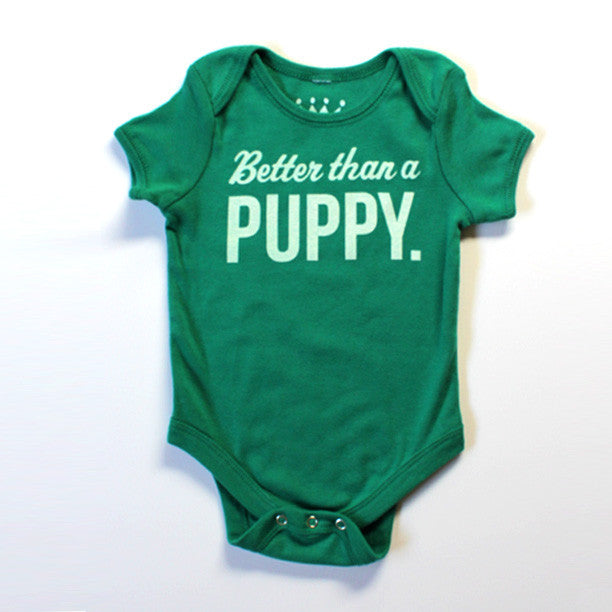 Bestselling "Better Than A Puppy" Onesie
Our "Better Than A Puppy" onesie was inspired by the realization that taking care of a baby can feel like caring for a pet (but with much less sleep!).

Made from 100% cotton, and tagless for ultimate comfort.  The inside tag is screen printed and reads "Congratulations, your kid just got cuter!".  Designed and printed in sunny Los Angeles.
*Please note, these shirts were screenprinted with a "soft" hand, therefore the white print on the green and navy onesies are less opaque than they appear in the photos.