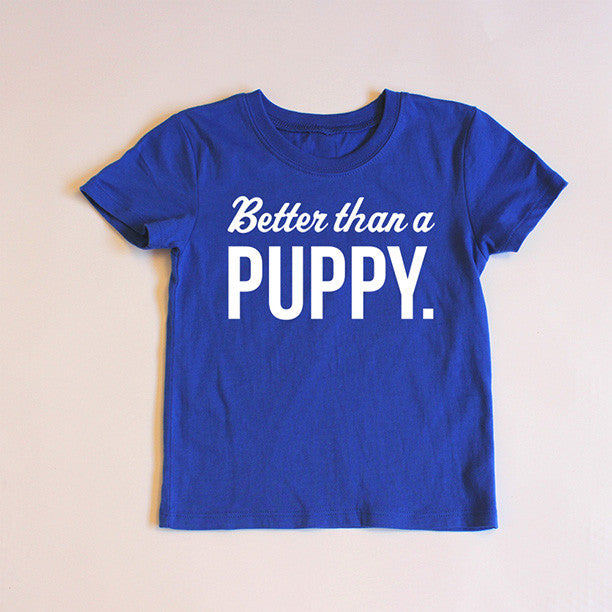 "Better Than A Puppy" Short Sleeve Tee (PRE-ORDER)
Puppies and Toddlers have some uncanny similarities: high cuteness factor, high maintenance, irrational...The list goes on and on.  Nothing beats hearing your little one say "I wuv you" though. 
*Please allow up to 4 weeks for delivery, as this is a PRE-ORDER*
100% fine rib cotton that's lightweight and gets softer with each wash.